We have many freshwater fish that are going extinct but only one is protected (meaning you can't kill it without a permit). Unfortunately this fish the Upokororo / New Zealand Grayling went extinct about 100 years ago.
Many illustrators have attempted to recreate what the Upokororo looked like, some have seen the fish but not many have seen this photo taken in 1922.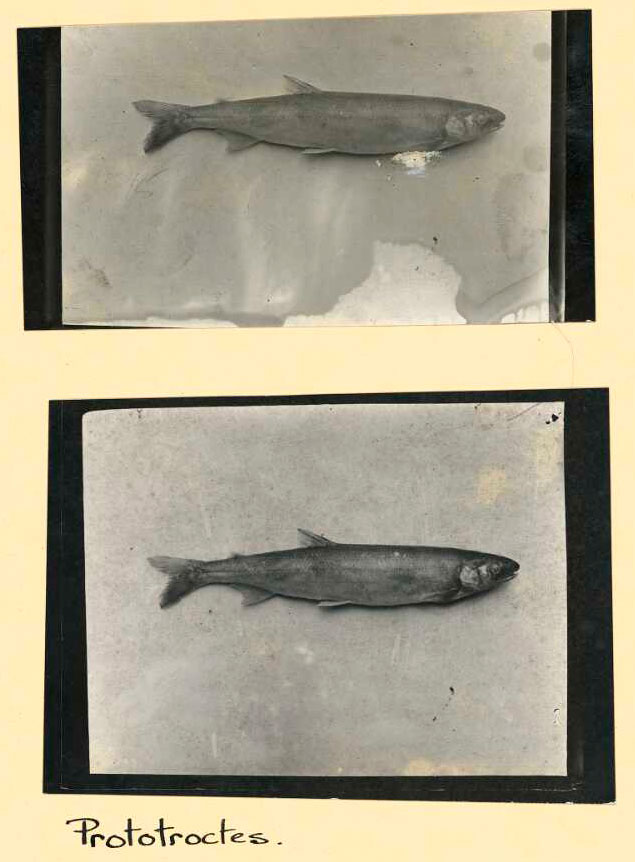 I found the photo in this excellent old New Zealand Geographic article. With some help from the publisher and a friend at the National Library we tracked it down in the unpublished records of the Alexander Turnbull Library. The record states that it contains photographs of two grayling, but it's two photographs of one grayling.
My illustration of the Upokororo is based on these two photographs, I referred to historic illustrations, photos of the related Australian grayling and some very colourful written records for colour information.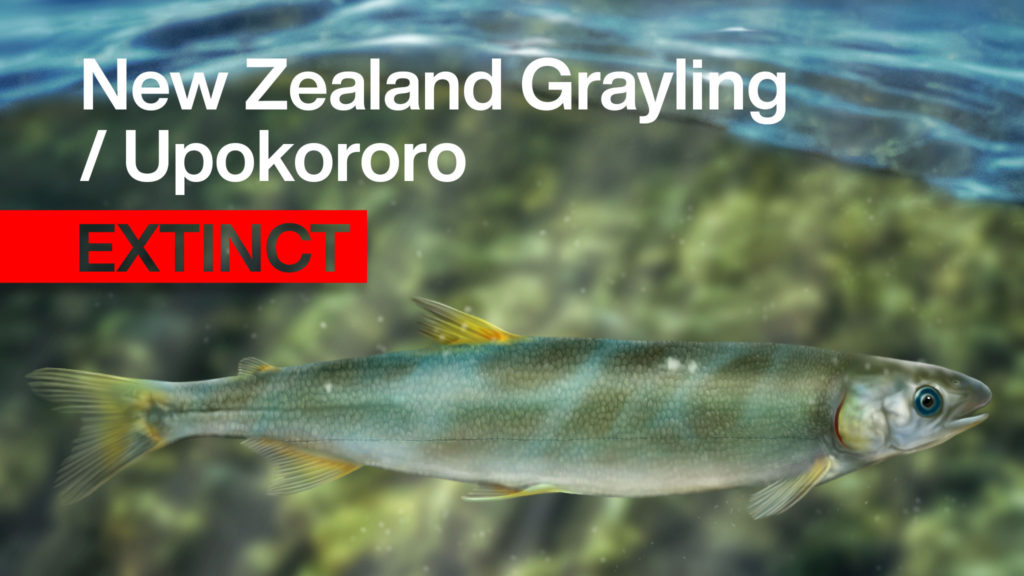 The story of the Upokororo is a powerful reminder that we need to carefully manage fish populations, especially source / sink dynamics.