I am working with the Auckland Council mowing team to manage the grass for Northern New Zealand dotterel which are a conservation dependant species. In the Tāmaki Estaury there are no significant beaches, so the dotterel nest in the grass at Point England.
We need to mow the grass so that:
Dotterel can walk in it
Dotterel can see predators coming
We don't provide food for predators (rats and pukeko)
However we can't mow near the chicks and the chicks also need cover from predators. I did ask the grass to stop growing at 10cm but it did not listen to me 😀
We currently have at least two chicks who are always seen with 2-6 adults near the old nest. I considered multiple mowing strategies and decided to trial a moat around the edge of the paddock to exclude agoraphobic predators (rats and cats).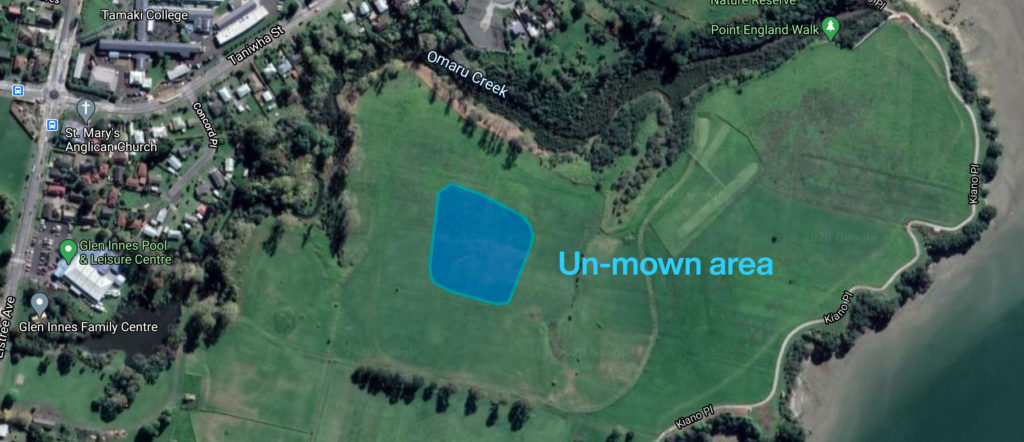 So far the chicks are staying in the un-mown area, adults come and go but generally prefer the mown areas for roosting. I have used a line trimmer to create a shorter grass area in the centre which the adults keep their chicks near.