We identified 19 tracking locations (S1-S19) in 2014. The first 10 (S1-S10) were used in this survey. The survey was repeated in March 2019. The first 10 locations were searched and three out of 10 tracking tunnels were found. Seven new tracking tunnels were installed on the 10th of March. On the 16th of March another 9 tunnels were installed and all the tunnels were filled with an inked tracking card with peanut butter in the middle. Some locations were adjusted to make access easier. I noticed when trying to find the tunnels again with the Garmin InReach and App that the positions were often off by up to 16M. Thats a lot in the bush!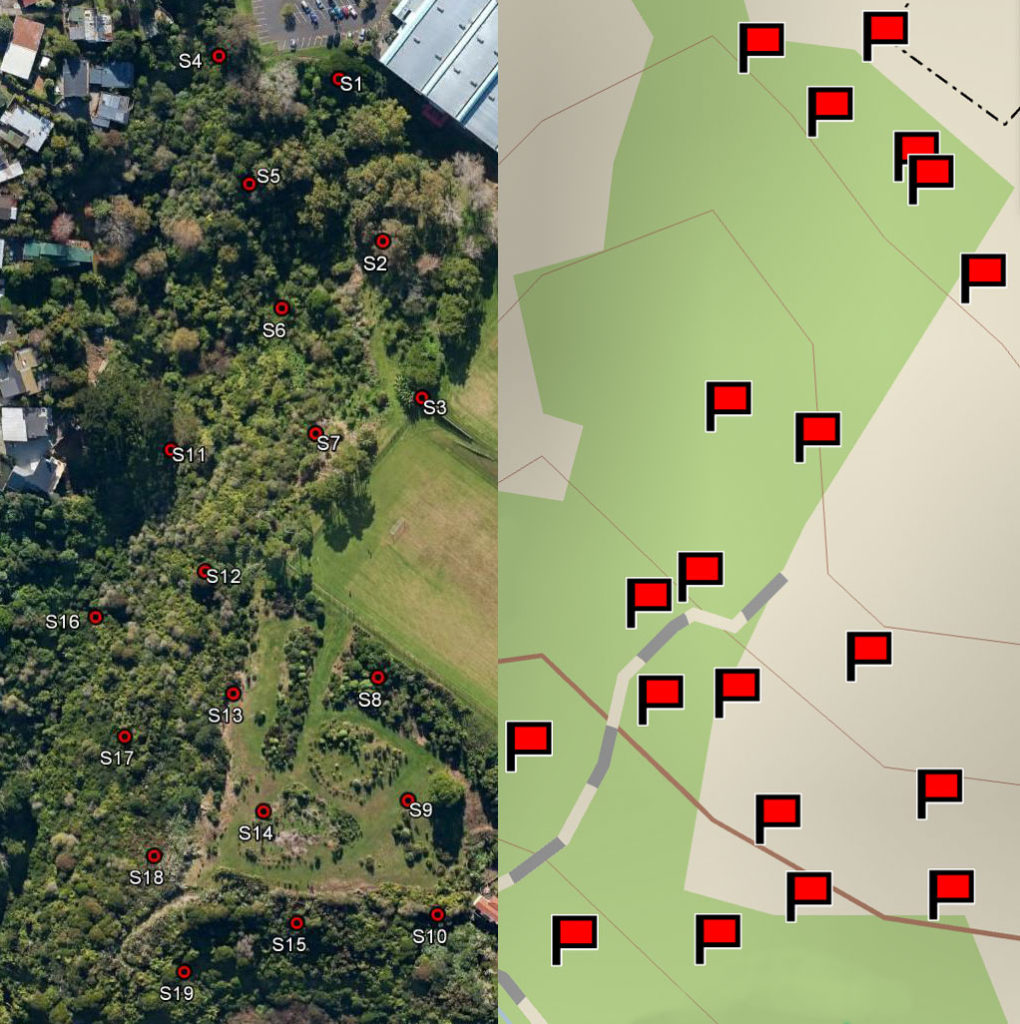 RESULTS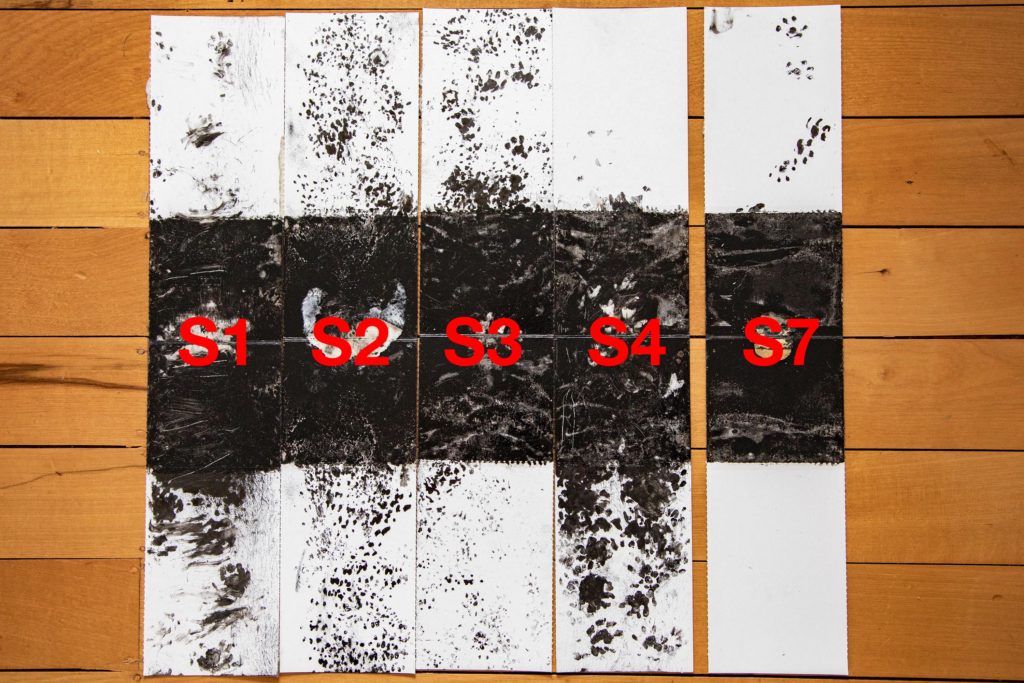 I find these mashed up prints very hard to identify, but here is my best guess:
S1 Hedgehog
S2 WW, Rat, Hedgehog
S3 Rat, Hedgehog
S4 Hedgehog, WW
S5 –
S6 –
S7 Hedgehog
S8 –
S9 –
S10 –
S11 –
S12 –
S13 –
S14 –
S15 –
S16 –
S17 –
S18 –
S19 –
WW = Winged weta, I was particularly looking for this species. See my blog post on tracking winged weta here.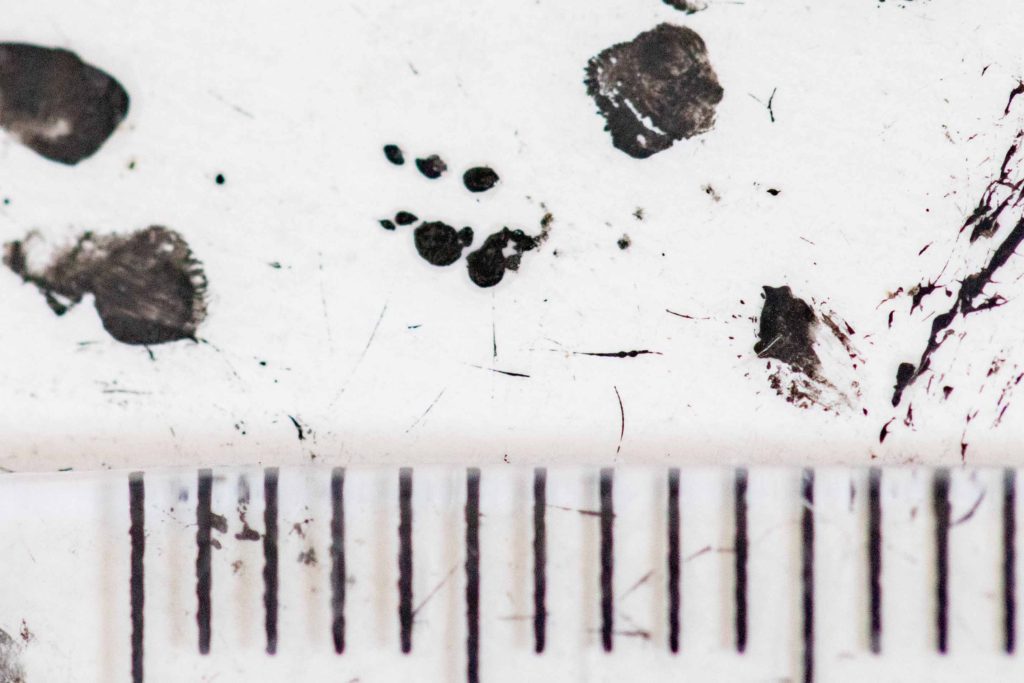 I think we should probably ignore the tracking tunnels put out recently (S11-S19) as they may have been avoided due to (at at least some of) the target species being neophobic.
This would give us a result for 2019 of 20% Rat, 0% Mice, 50% Hedgehog. This indicates we have less rats & mice and more hedgehogs than 2019.
I have left the tunnels out there, it might be a good idea to retry in a few weeks. It's interesting that we see more pests near the top of the bush, this has been observed before.