Just after the fire was put out on Browns Island I kayaked over to check on the shorebirds. I went for a short walk and was quite upset by the damage done to the reptiles.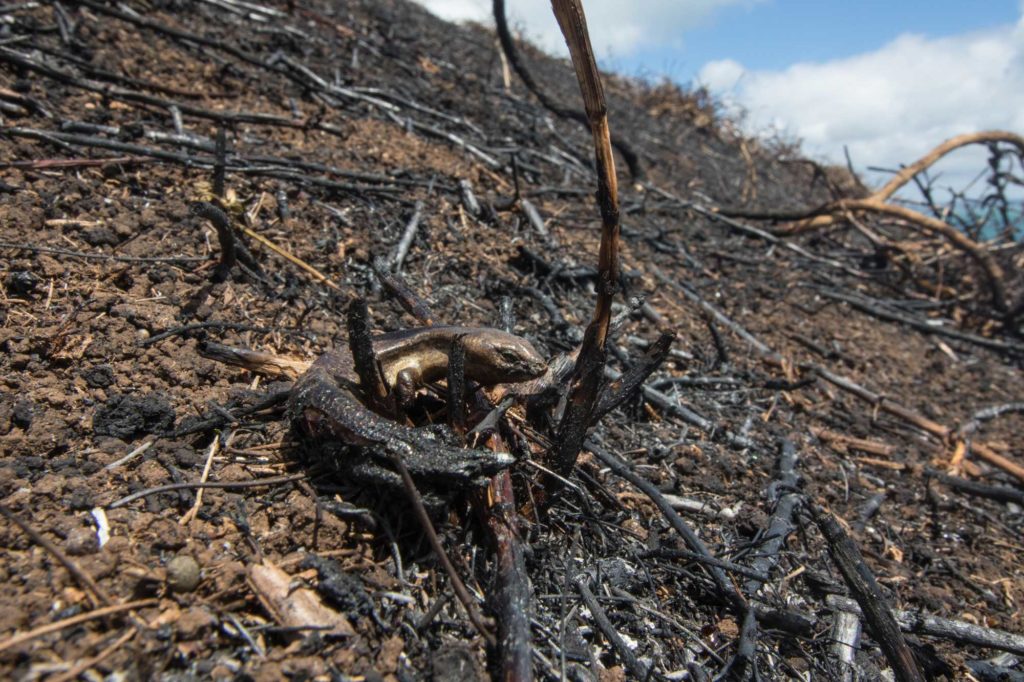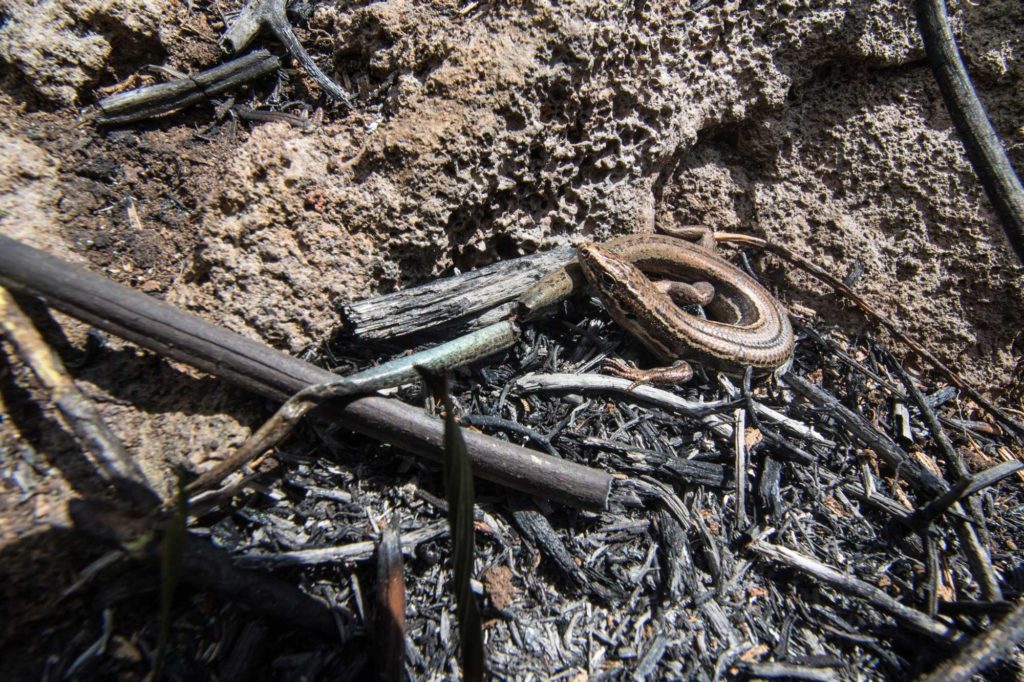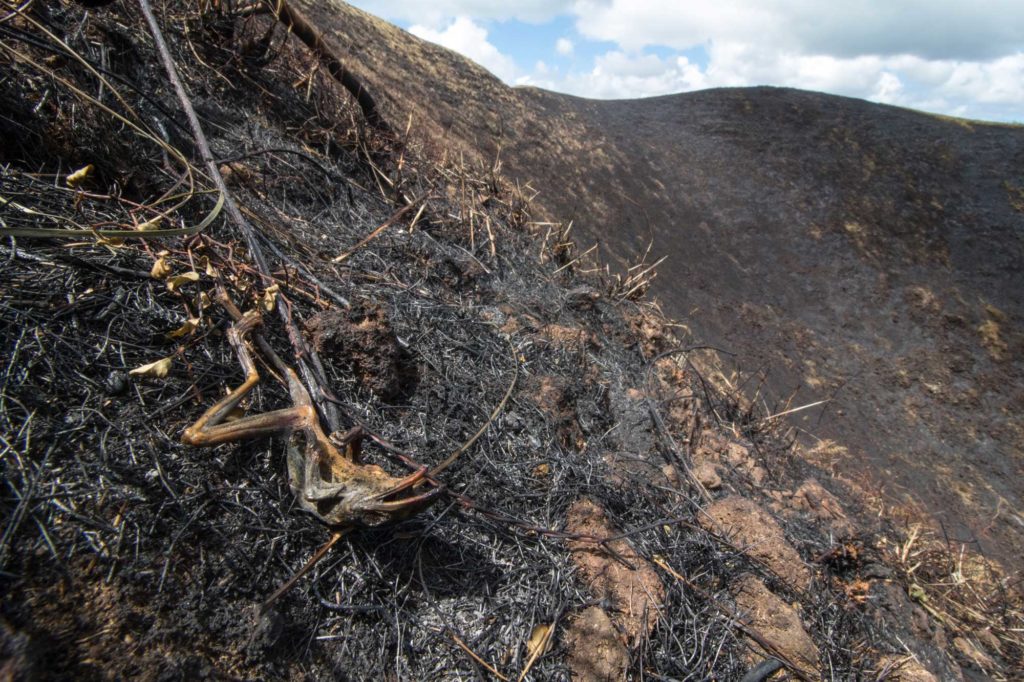 The rest of my photos here. Hopefully some good comes out of it.
UPDATE 30 DECEMBER 2016:
Six weeks later the grass has largely rejuvenated, however without the smothering grass, many seeds that lay dormant in the soil have germinated. Most of the new arrivals are invasive weeds, I saw wooly nightshade, apple of Sodom boneseed and moth plant. However the center of the crater is more interesting. From under the rocks bracken has emerged (how long could it have waited there?) and I think the reptiles will enjoy the extra cover.