When I first heard about erosion in the Hunua Ranges causing havoc for Auckland's water supply I wondered if it was because of recent deforestation. Drone footage shot by Watercare confirmed that theory for me (see stills below from this video). It seems strange media are not talking about it. To me it looks like just another case of our water being compromised for private profit.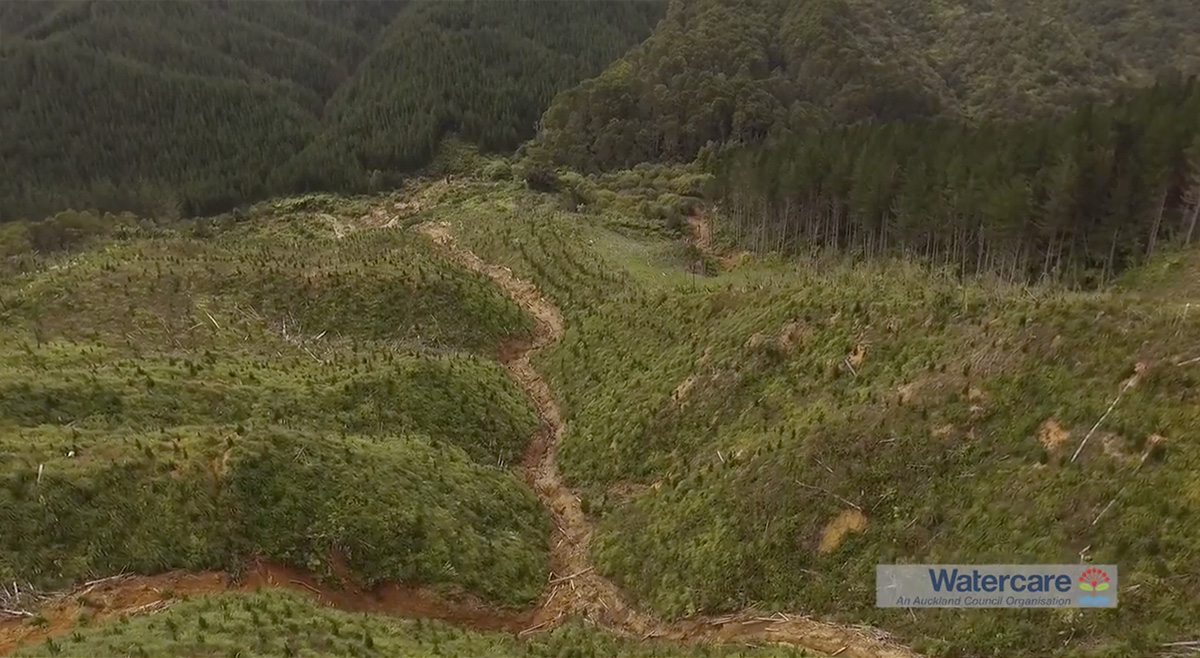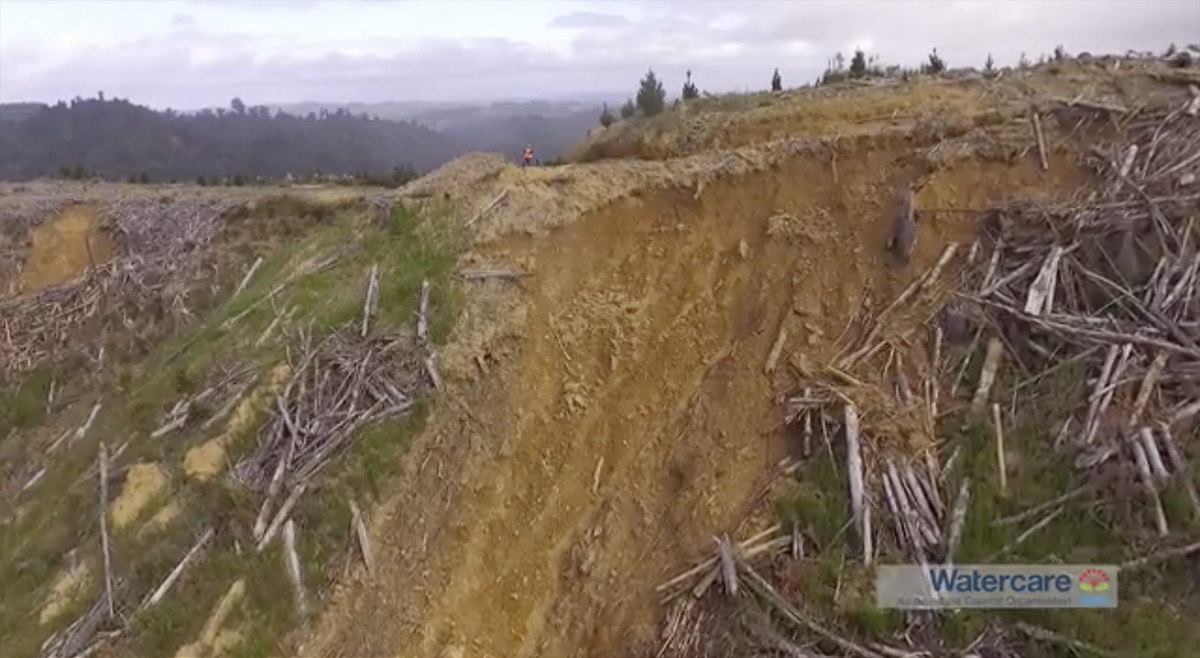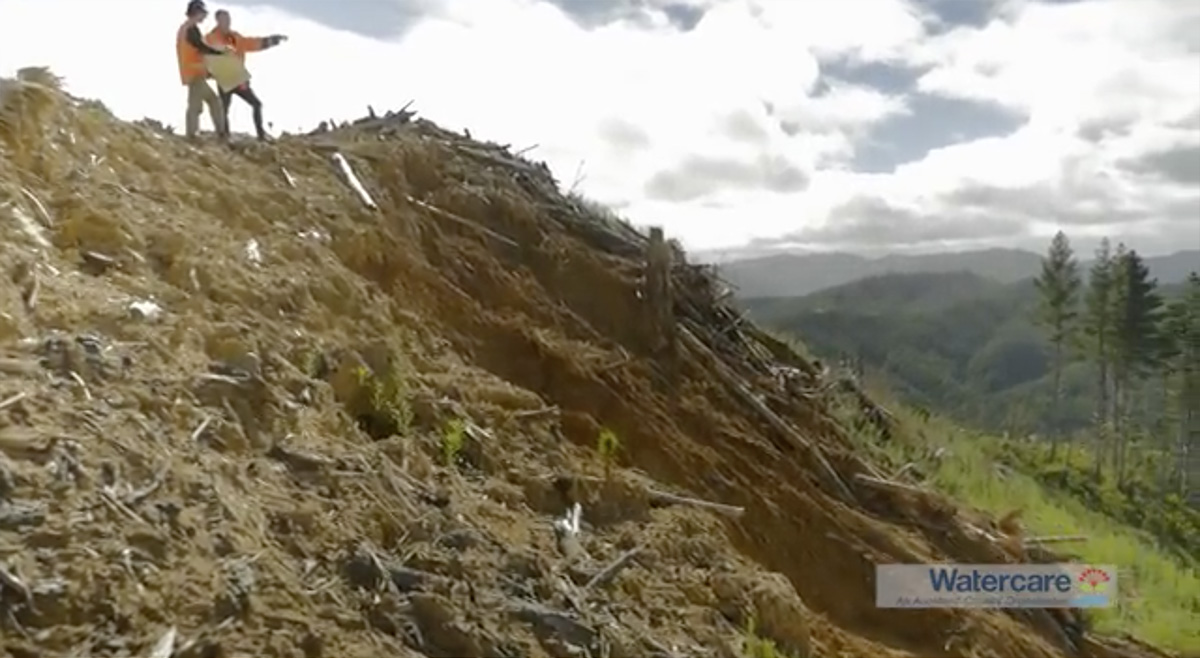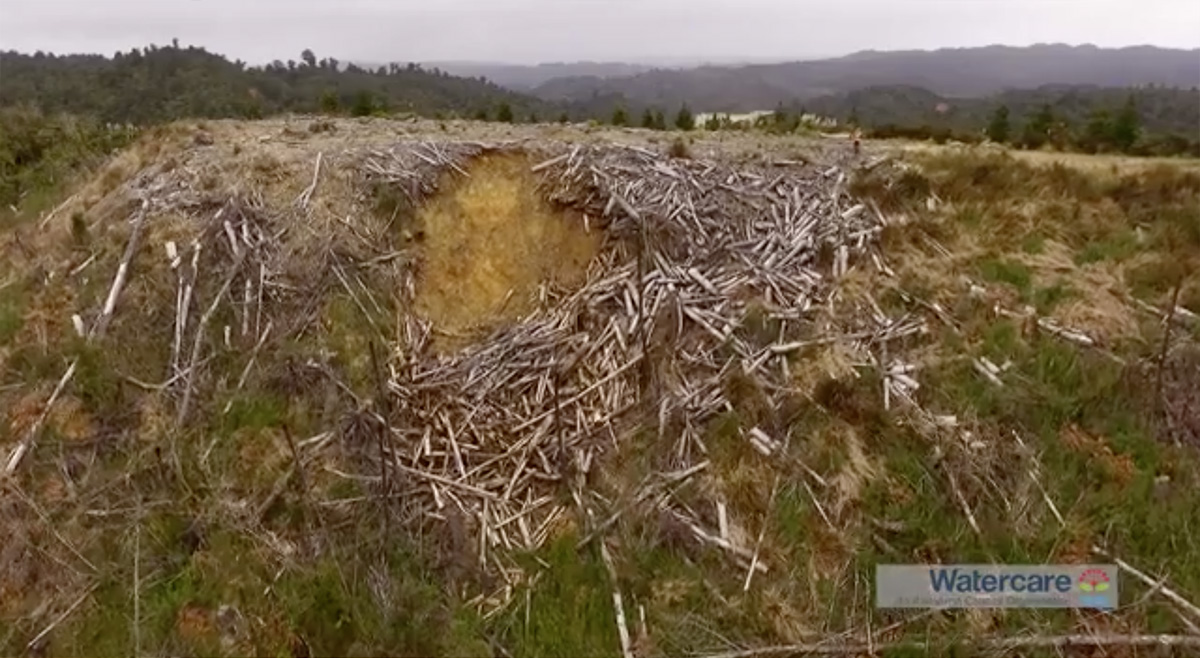 A little bird told me Watercare own the land and were in the midst of replanting it with natives – it would be good to know the full details. I will email them.
Response
http://www.watercare.co.nz/about-watercare/news/Pages/Watercare-to-regenerate-pine-forest-in-Hunua-Ranges-with-natives.aspx
(2,089-72 = 2017) So sometime in 2017 they decided to start harvesting. But the wood in the pictures looks at least months old. My guess is the harvesting that caused the contamination was done in 2016 for private profit. Hard to tell from the information received. Awaiting a report with interest.